By Bruce Braley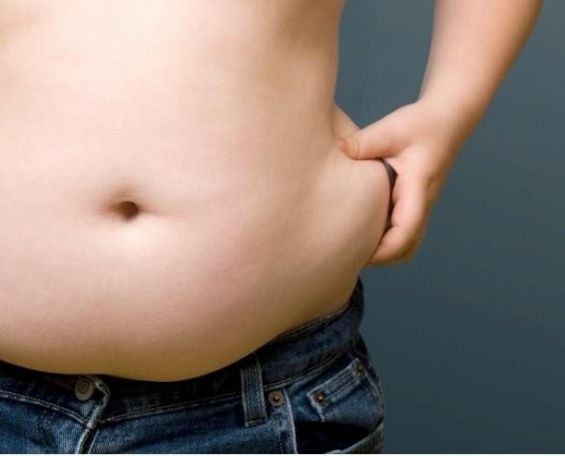 What Is FUPA?
Everyone hates belly fat, otherwise known as FUPA (fat upper pubic area).  For women, they start showing the first signs early in their twenties.  For men, FUPA tends to creep in later when their testosterone levels begin to drop in their 30's.  Belly fat is something a lot of people struggle with and is usually the first place people put on weight.  I know for me personally it's really the only place I have put on weight, primarily because I have never been more than 10-20 pounds over my ideal weight.  Many mistakenly believe that surgery and other drastic measures are the only way to rid yourself of this common problem. 
Why Does Weight Go To The Gut?
Studies show that where the body puts on weight is really a matter of genetics.  For men, the belly is the primary place excess fats are stored.  For most women, the weight seems to be primarily stored in a combination of the thighs, buttocks, and stomach area.  The primary culprit besides genetics seems to be diet.  Foods that are high in processed sugar, saturated fat, and other unsavory ingredients will likely cause a fat upper pubic area.  Although these foods can be a large contributing factor, it appears that the primary cause as to wether or not your body develops FUPA is your genetics. 
Ok Bruce, Give Me Some Tips!
While there is no sure fire way to loose fat around your belly, there are a lot of simple things you can do to help your situation.
Drink plenty of spring or filtered water throughout the day.

Reduce your intake of sugar, especially sugar that has been highly processed.

Avoid deep fried foods unless they are cooked in a healthy oil. 

Avoid eating large amounts of process meat.

Try to avoid eating at fast food restaurants and other processed options.

Eat plenty of vegetables, fruit, fish, and other healthier options.

Focus on working out daily with cardio and strength training.
Exercise Techniques to Reduce FUPA:
Many health gurus will tell you that you must focus on the lower abdominals with crunches, sit-ups, and other ab work to reduce belly fat.  This can be a mistake because usually when you focus in on a certain area you will end up building muscle there instead of reducing fat.  The act of targeting a specific area but ignoring a healthy diet and cardio will most likely not improve your situation.  The preferred method would be to focus on cardio and diet and reduce your overall body fat which will reduce your FUPA. 
Here are some examples of good cardio workouts to help rid FUPA:
Stationary Bike – Really hits the body especially if you are not a runner, spin classes are great!
Treadmill – Probably one of the better cardio workouts for the whole body, not just the tummy.
Kettle Bell – A growing workout and just about every gym I know offers classes in it.
Stair Stepper – The one way to climb stairs and watch TV, how do you lose here?
Crossfit – I don't know anyone who is hard into Crossfit and has a FUPA….
P90X – This became popular a few years back and still proves to be a superior at home workout system that really works!
Insanity – Very Similar to P90X, proves to provide insane results using high cardio workouts from home.
While I agree abdominal workouts are important, lowering your overall fat level is the only sure fire way to reduce belly fat.  Everyone puts on fat in different ways so therefore they loose fat in a different order and way.  There's a lot of women out there who gain fat in the "love handle" area as opposed to the lower abdominals.  Other women put on fit in their ass and hips long before it ever goes to their stomach.  As you workout and loose weight, chances are you will loose fat in the opposite order you put it on. I would also consider another program we reviewed "The Venus Fact Weight Loss" to help assist you further. 
The Final Word on Belly Fat…
The bottom line is that you should do core workouts to help tone your midsection, but your best chance to loose your FUPA will come from proper diet and cardio training.  It may seem obvious, but in order to drop weight in your mid-section your going to need to burn more calories then you intake on a day to day basis.  For most, they prefer to take the easy path of surgery or liposuction to get rid of their problem, but this is usually just a temporary solution.  Plus, at this point the long term implications of something like this are not fully known. 
If your looking to change your appearance it's going to take a lot of work.  If you spend the day sitting around watching television and eating process food your going to have trouble.  While there are people who can live these types of lifestyles without any repercussions, for the majority of us this isn't reality. In order to achieve the body we desire there's no quick fix solution and we're going to have to put in hard work everyday.
Look forward to hearing your comments and thoughts below! Namaste