Losing Weight With Paddle Boarding
Who ever said that losing weight has to be boring? The every day idea of weight loss is the typical diet and hitting the gym 5 days a week for 30-60 minutes at a time. We all know that weight loss comes down to diet and exercise and we are not reinventing the wheel, we are are simply inviting new idea to make losing weight more enjoyable.
Most people think of stand up paddle boarding as just a fun and enjoyable hobby. When you take a closer look, you will see many benefits to this ever growing sport.
Let's list some of the benefits:
Great For Cardio
Really Works Your Core Muscles
Almost A Complete Upper Body Workout
Strengthens The Stabilizers In The Lower Body Muscles
Great Source Of Vitamin D And Fresh Air (Assuming There Is Sunlight)
Added Benefit Of Swimming (If You Fall Off On Purpose Or By Accident)
Enjoyable Time With Family And Friends
Not Always In The Stuffy Gym (It's Good To Break Up Patterns)
In the end, you don't even consider it a "workout" as you tend to enjoy yourself and the surroundings. Now the benefits actually can go further than this as you can also incorporate Yoga and even a stair-step style workout using the new pedal boards that are made by Hobie. You can find a great article on pedal boards at SUP Boards Review.
Yoga Paddle Boarding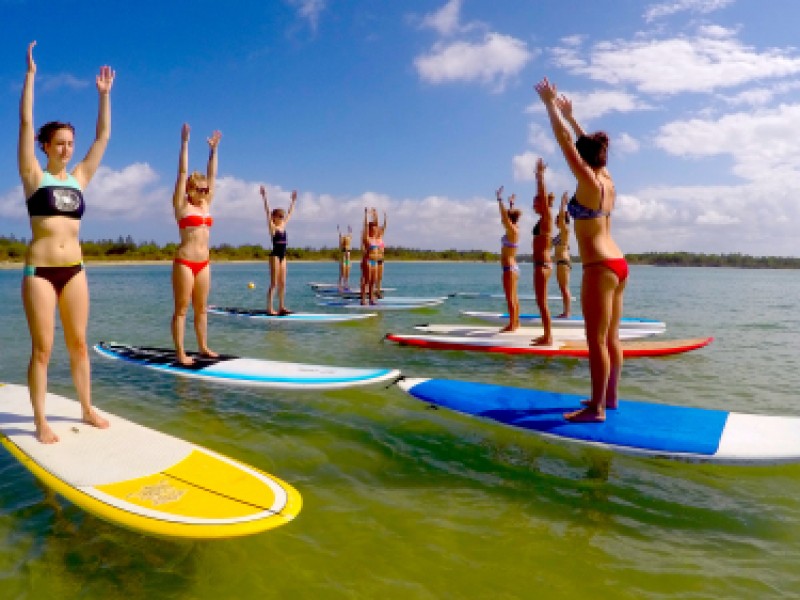 So we have covered working out using stand up paddle boarding, but now there are classes that you can take on how to Yoga paddle board. Yoga is very beneficial in stretching and creating a strong and stable core. It can be amazing for strengthening stabilizing muscles and ligaments.
They now make paddle boards specifically that cater to yoga that are about the same size as a standard paddle board, but have a softer padded top that covers the majority of the paddle board much like in the picture on the right. Yoga instructors all over are starting schools that teach paddle board yoga and are filling up more and more. Even in my small hometown of 6,000 people there is a class for Yoga SUP.
Pedal Boarding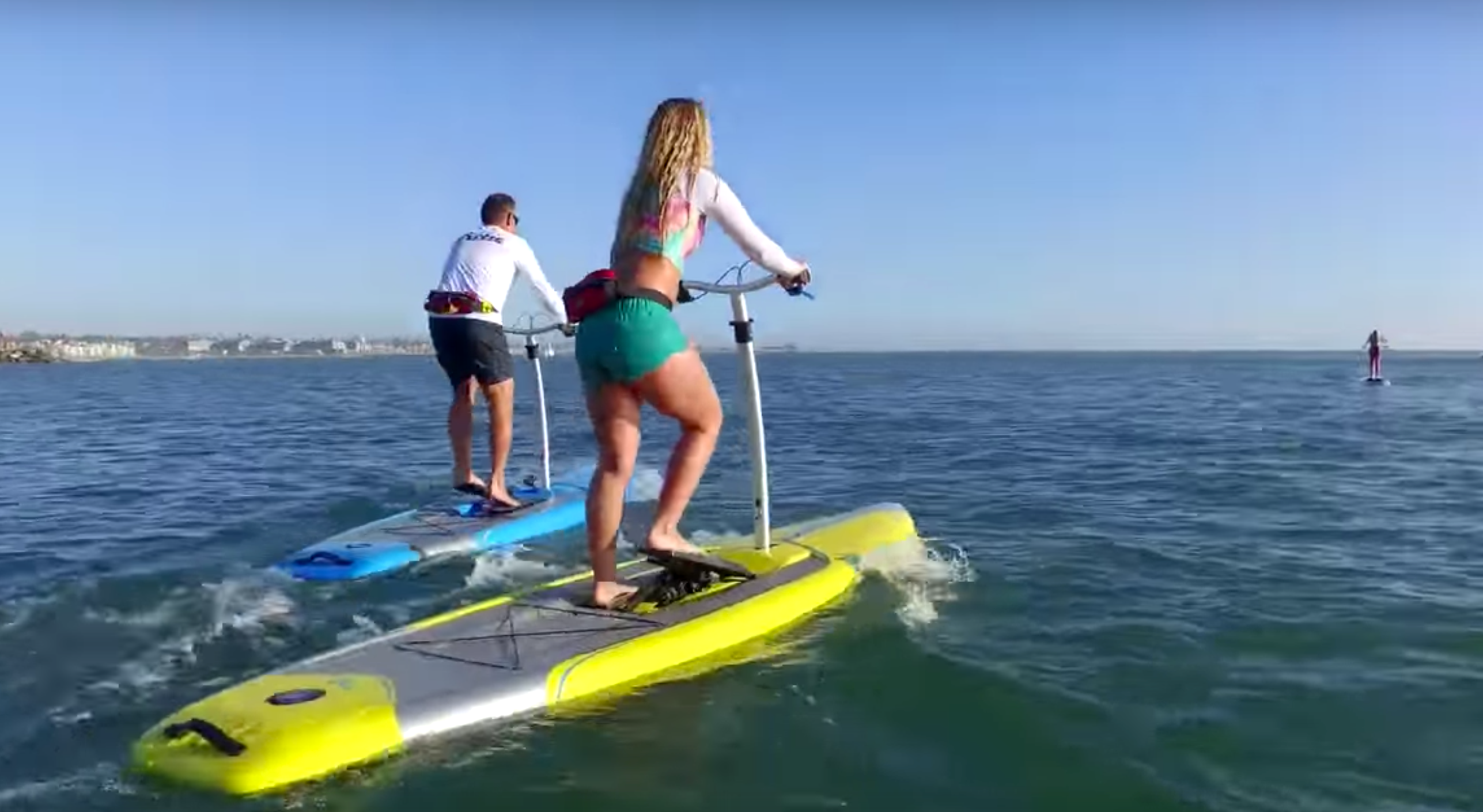 I call this, stair-stepping on water. Hobie has taken a paddle board and added handle bars and what looks like a stair stepper to create a whole new experience. What a world of options this opens up, not just for enjoyment, but from a workout standpoint. If it is a nice day, why go hit the stair stepper at the gym when you can be out on the water in the sun and get an equal or even better workout. As this is brand new, I have yet to see any classes for it, but I can assure you that there will be some at some point. These will be a bit more pricy ($2,495) but you can also consider renting one a few times and make a decision from there.
I really just wanted to give you some options to break up the every day workout and add some fun into hitting your goals. There is no reason losing weight has to be boring, I encourage to to go out and try a SUP when you can.
Thank you for reading and be sure to check out our other blogs!