Keep Student Loans Affordable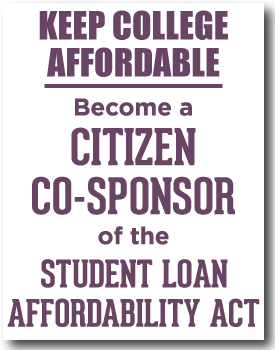 If Congress doesn't take action by July 1st, interest rates on federal student loans are going to DOUBLE – from 3.4 percent to 6.8 percent.

Join Rep. Bruce Braley's fight to keep college loan interest rates low.

Become a citizen co-sponsor of the Student Loan Affordability Act!