7 Reasons Why We Should Pay Attention to Iowa's Senate Race Right Now!
With Iowa GOP Rep. Tom Latham deciding not to run for Iowa's open US Senate seat, the path has been cleared for Tea Party favorite Steve King to run.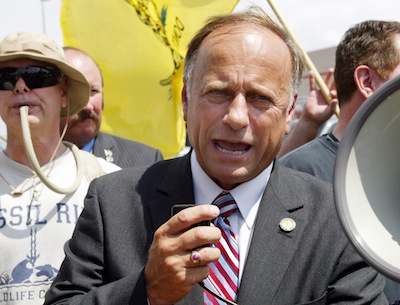 Yes. That Steve King. Don't know him? Here are 7 things you need to know – and why if you're a woman, or if you know a woman, you should be paying attention to what's going on in Iowa right now.
Steve King endorsed Todd Akin for Senate in Missouri…the guy who said that women have a way of avoiding pregnancy in the event of a "legitimate rape."

Then, Steve King defended Todd Akin's "legitimate rape" comment, saying Akin "was the target of petty, personal attacks."

Steve King has continued to stand by Akin, saying "what happened in Missouri isn't relevant to what goes on here in Iowa."

Steve King said the Violence Against Women Act, which strengthens enforcement of criminal penalties for domestic violence, demonstrated "hostility…toward men" and "involves itself in the relationship of marriage that I think we should stay out of."

Then, today, Steve King voted against renewing the Violence Against Women Act…for a third time.

Steve King opposed the Lilly Ledbetter Fair Pay Act that combats wage discrimination in the workplace.

And Steve King called workplace sexual harassment a matter of "perception," saying "it's a terrible concept to define an action by the perception of the perceived victim."
Luckily, Iowans have a choice.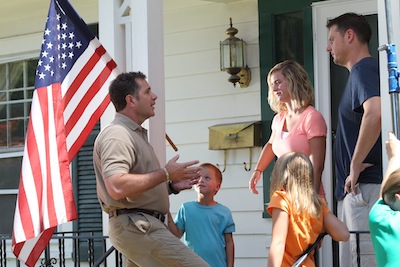 Bruce Braley was the first male co-sponsor of the Violence Against Women Act reauthorization in the US House.

Bruce Braley supported the Lilly Ledbetter Fair Pay Act.

Bruce Braley fought the Pentagon to strengthen military penalties for sexual assault and harassment of women in the ranks.
Bruce Braley works for Iowa.
Get the word out, share this with your friends.